About Company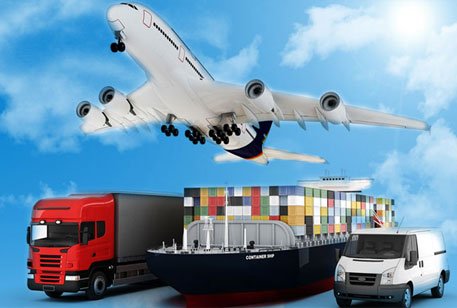 Ever in the pursuit for excellence, Dharohar Logistics Pvt. Ltd. strives to bridge the void between you and the global arena. Capitalizing on its in-depth domain knowledge and expertise in the field, the organization grew from a mere logistics solutions provider to a diverse business conglomerate, which now is parent to various companies that offer a plethora of services. With the passage of time, the organization has built for itself a extensive portfolio of clients, which include both multinationals as well as blue-chip corporates worldwide.

Initiated under the label, Dharohar Logistics Pvt. Ltd., as a company, offered logistics and supply chain management services. The group now prides itself of being India's only leading multi-modal logistics company with single-window integrated logistics services covering all of the elements of supply chain management.
Read More
Services Offered
Air Cargo Services

Dharohar Logistics Pvt. Ltd. is among the pioneers in India's cargo space, and the leader in generating air cargo traffic, the company boasts of an extensive Pan India Coverage, providing door-to-door and airport-to-airport shipment services. Particularly for high-value or time-sensitive shipments. Our air freight services can meet most time-in-transit needs, from urgent deliveries to more routine domestic air freight shipments. The Company gives the flexibility to get your cargo where it needs to be, when it needs to be there. 

Train Cargo Service

Dharohar Logistics Pvt. Ltd. offers pan India Train cargo service / freight transport through the world's second largest railway system, with proven credentials for efficiently handling huge bulk shipments like FMCG products, raw material and industrial finished goods. It offers both SLR & VPU or Break bulk facilities for bulk goods as well as train shipment facilities to retail & small customers. Om ensures a cost effective, safe, reliable & ethical service, which has secured its involvement in all major government and private projects. 

Factory Relocation

From single machinery moves to complete factory relocation, Shri Krishna express Logistics offers best services in the domain with peace of mind for all high-value equipment moves. Shri Krishna express Logistics clients, ranging from SMEs to multinationals, are reassured by our reputation and experience of machinery shifting, material shifting across many market sectors. This includes installation, removal and relocation of all sizes of complex production and test equipment. Shri Krishna express Logistics has many years experience of machine moves and full site relocations for original equipment manufacturers and end-users in a range of industries. 

Home Shifting / Office Relocation-

Dharohar Logistics Pvt. Ltd. being best logistics companies in India also providing home shifting and office relocation services through its more than 100+ branches PAN India.

Customs Clearance

Dharohar Logistics Pvt. Ltd. also offers complete Import and Export customs clearance services at all major air and sea ports in India. 
The company is registered as "Custom House Agent" under the regulations made under sub-section(2) of section 146 of the Custom Act, 1962 (52 of 1962). SKEL Seaways has license registered at all major ports & inland container depots (ICDs) on pan India basis.  .